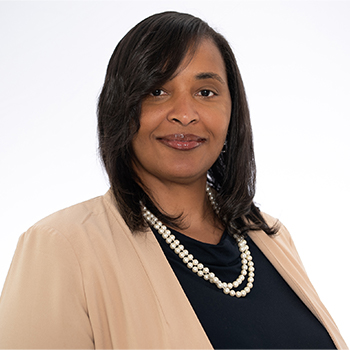 I have my M.B.A. with a specialization in Healthcare Administration from Cleveland State University. I have worked in the senior living profession since 2004, including 10 years as an Executive Director.

I serve our residents by honoring them for their life experiences and by working to enrich their lives.

I am an animal lover.
I have worked in the senior living profession since 2001. I started as an STNA and then went on to obtain my LPN license. I continued my education by earning an RN Associates degree in nursing.

I serve the residents of our community wholeheartedly, with love, courtesy, dignity and respect. I am always ready and willing to assist at any level.
I have two daughters and one son, and three granddaughters and three grandsons. I am the sole caregiver for my 84-year-old mother.

I love to cook and bake. I am famous for my German chocolate cake and pistachio pound cake.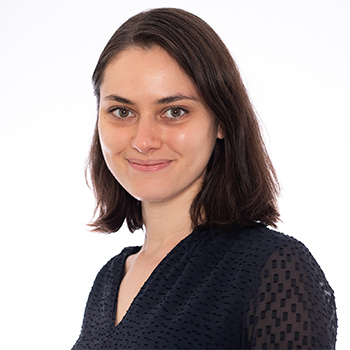 I have worked in the senior living profession since 2017. I received my Bachelor's degree in Fine Arts from Cleveland Institute of Art, double majoring in painting and drawing. I have experience in organizing community projects, teaching at CIA, and working in fine arts.

I enjoy serving our residents by creating engaging, meaningful and fun experiences by organizing and coordinating programs, events, outings, entertainment, and volunteers. Most importantly, I work closely with residents to make sure their unique interests are met and they enjoy all their daily experiences at the community.

I am fluent in Romanian and Russian, and I understand a little Italian that I picked up while studying in Florence, Italy.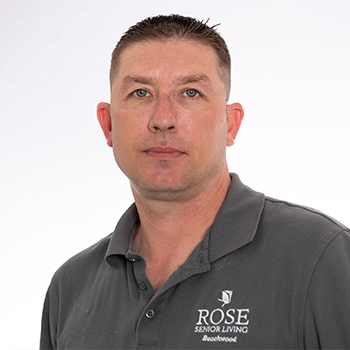 I have been working in environmental and residential maintenance since 2006. I have managed as many as 560 apartments in Painesville, Ohio. I spent 17 years in food service in the Army and currently advise the Company Commanders on their food service program.

I love serving residents by completing work orders, hanging televisions and pictures, dropping off large packages, and running Men's Club on Thursday mornings.

I am rarely serious, very funny, and love dad jokes.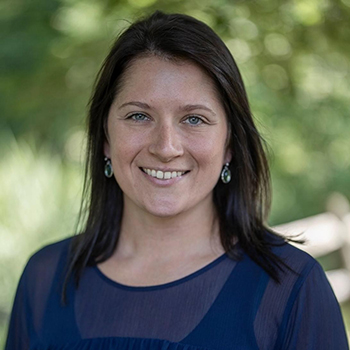 I had the pleasure of starting my journey into senior living in 2006 working as a caregiver for an assisted living community. Over time I was able to gain knowledge and new experiences and had the opportunity to grow into several different roles within that community. A desire for a new career challenge and growth opportunity brought me to Rose Senior Living as the Human Resources / Business Office Manager. I assist with any community or resident billing questions, support our leadership team, and act as a resource to ensure our staff has all the tools they need to be successful.

My passion is my children. I enjoy each moment I share with them and want to be the best person for them. I am involved with their sports, both as a coach and as a spectator. I enjoy being outdoors and hiking and camping. I also love crafting and creating, from scrapbooking to making and repurposing furniture 

I will typically try just about anything once. I only have one life to live, and it can be short at times, so I don't want to look back and wish I had done something differently.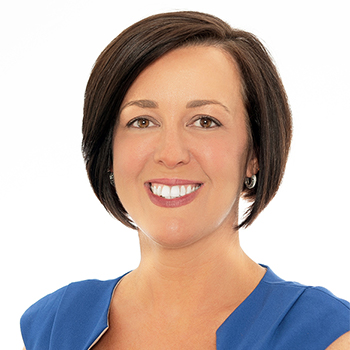 I have an MBA with a concentration in healthcare management. I have spent over 15 years in sales and marketing, working in senior living since 2017.

In my position, I help prospective families make the best decisions possible about the next phase of their loved ones' lives. I was a caregiver for my father for two years, so I am empathetic with family caregivers.

I have two Jack Russell Terriers who are like children to me. I also have one human child, a teenage daughter named Ashley, who is completing her high school diploma and associate degree simultaneously. I love to travel and experience other cultures.
Still Have Questions About Rose Senior Living Community?
We'd love to hear from you! Just reach out to our expert team and we'll be happy to help you in any way we can.
Contact Our Team